Who are you and how did you get started in cleaning and restoration?
My name is Roger Fisher, while attending college to be a neurosurgeon I was working at a local hospital as a surgical scrub technician. I took a semester off to catch my breath.  During this time, I started my own business doing Carpet Cleaning and after a few years started doing restoration. I have now worked in Cleaning and Restoration for 27 years traveling the United States covering hurricanes, tornadoes, and flooding.  I am the highest certified Master in the State of Oklahoma in the following areas:
Fire & Smoke Restorer
Water Damage Restorer
Odor Control
Carpet Repair & Re-Installation
Textile Cleaner
Carpet Cleaning
Upholstery & Fabric Cleaning
Health & Safety
Applied Structural Drying
Commercial Drying Specialist
Applied Microbial Remediation
Why are you passionate about cleaning and restoration?
I like to help people, I want to take catastrophe from people and turn it into a positive experience.  We all know bad things happened that we cannot control, but I want to show them that there is always light at the end of the tunnel and to look on the brighter side of things.
Why should someone choose PCC over the other guys?
PCC uses upfront, transparent honest pricing.  We have over 11 million dollars in equipment being utilized every day to mitigate and repair damages caused by the elements.  Our workforce is trained and certified through IICRC and is held to the highest standard to make sure we deliver a service that gets your world back in order.  Our beliefs are to treat others how you like to be treated, with honesty and respect. That is how we became one of the largest and well-respected companies in the state.
CALL NOW!
866-707-4PCC 918-641-1111
Don't panic – contact us immediately with this button


insurance providers we work with


PCC Cleaning & Restoration is an IICRC Certified Firm PCC Cleaning & Restoration is of our status as an IICRC Certified Firm. IICRC Certified Firms have earned the right to display the IICRC logo as a symbol of quality. In order to achieve IICRC-certified status, firms must meet a rigorous list of standards in business ethics and expertise.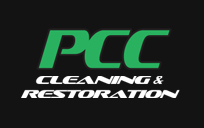 1124 North Mingo Road
Tulsa, OK 74116
Toll Free: (866) 707-4PCC (4722)
Local: (918) 641-1111